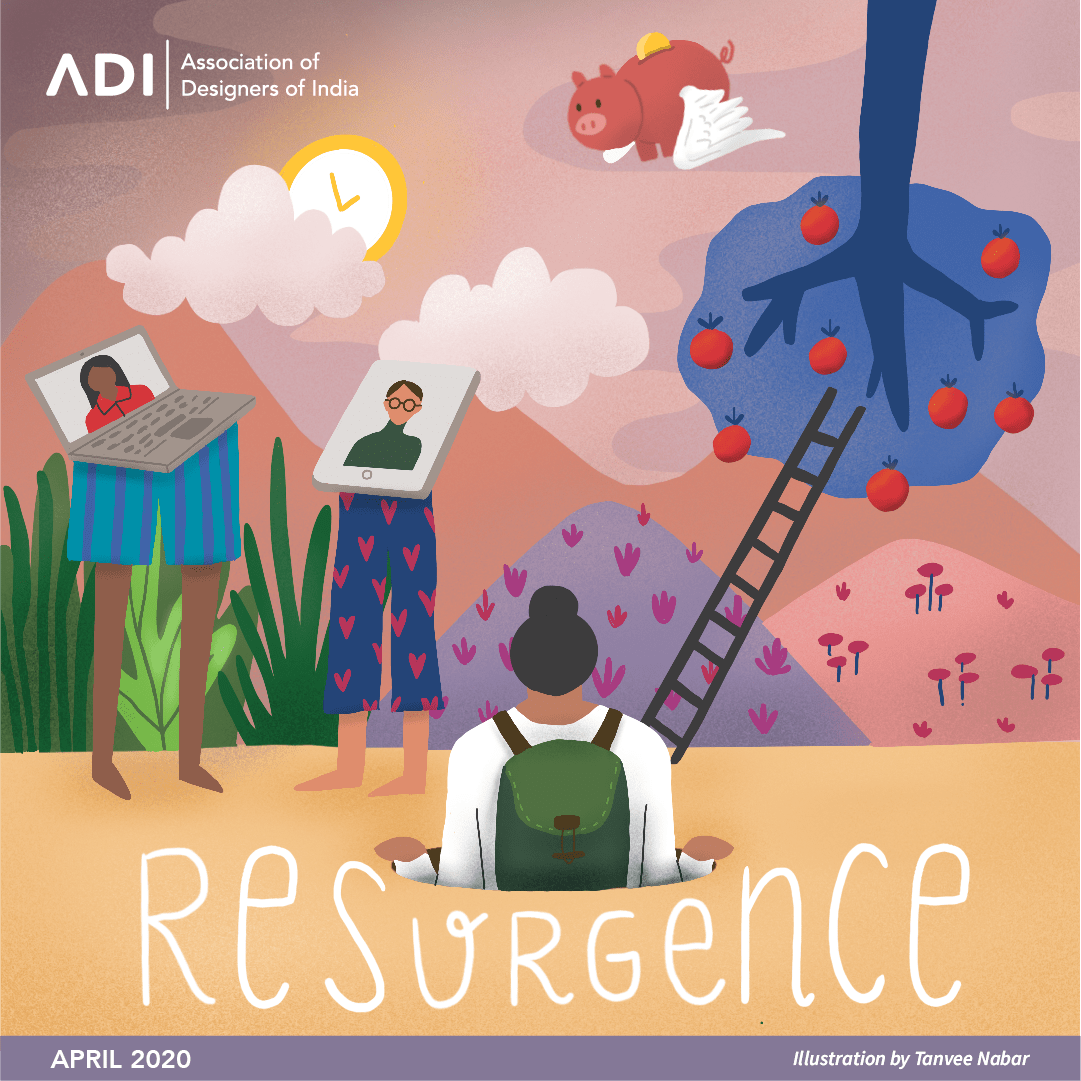 It is surprising that it has taken this long for India to have a formal, nation-wide association of designers, considering that global bodies like AIGA and D&AD are familiar names for the Indian design community. There have been several false starts over the last few years, but the Association of Designers in India (ADI) looks like it may finally nail it. ADI was actually founded in 2010, following the merger of two bodies, Pune Design Foundation and the Association of Industrial Designers of India, Bangalore. However, it is only in the last few years that it has consolidated nation-wide operations and become increasingly active.
A non-profit organisation, ADI aims to be a 'network for design practitioners and students in India, with the mission of representing professional interests of the Indian design community, creating a meaningful interface between design professionals, people as users, the industry, education institutions and policy makers'
As of date, ADI has close to fifteen hundred members, spread over nine city chapters.
Activities for All
In addition to the activities of its individual city chapters, ADI regularly holds conferences, webinars and master classes – an activity that has accelerated during the lockdown. The events are a mix of free and paid. Currently ADI is running a webinar series called 'The View from the Outside', where it invites non-designers to weigh in with their opinions on the industry. A recent master class with Sajith Ansar, Founder of Dubai-based studio, Idea Spice, took designers through a visioning exercise.
Also in the works is an ambitious online exchange that aims to be a networking platform for the industry. For students who are graduating at this time, ADI is offering mentoring and apprenticeship opportunities from senior designers. At the school level, ADI runs a design career awareness program, called Gen-D. The objective, say ADI officials, is to engage young designers in its activities and programs and bring the growing community together.
ADI looks holistically at the needs of the design community and serves them to the best of its ability. It aims to be an interface between all players in the ecosystem, from policy makers and educational institutions to individual designers and students
Hemant Suther, President, ADI
Governance & Chapters
ADI's activities are governed by a twelve person executive council, that is democratically elected by members via an online process every two years. The current office-bearers are President: Hemant Suther, Co Founder, Fractal Ink, Vice President: Amit Gulati, Founder Incubis and General Secretary: Prakash Khanzode, Managing Director, Onio Design.
Any city can start a chapter by applying to the ADI, if it has a minimum of twenty members. Educational institutions can also apply to create Student Chapters.
How Membership Works
ADI currently offers 'freemium' membership. Registration is free, but premium offerings like discounts on event fee, mentorship opportunities, etc are only available to fee-paying members. The annual fee is Rs.1000 for design practitioners and Rs.500 for students for their entire student life.
ADI has paid tribute to a number of industry stalwarts with an Honorary Fellow membership. The fourteen masters that have been honoured to date, include legendary educationalists like Professor Sudhakar Nadkarni and the late Professor MP Ranjan, as well as iconic designers like Shrikant Nivasarkar and the late Sudarshan Dheer.
There is no doubt that a body like ADI is needed to make design a national-level discourse that Government and industry take seriously. On the other hand, there is the long standing problem that the Indian design community has always been fragmented along multiple fault lines. There are silos in each city. Graphic, digital, industrial, product, spatial – different design disciplines tend not to mingle. And then there are the diverse viewpoints of designers in enterprises versus those in studios, not to mention the growing body of freelancers.
ADI's success will lie in its ability to inspire confidence in each of these mini-communities and convince them that it is in their best interest to be part of a single body.
You can register for ADI membership here
Please refer:https://thehardcopy.co/the-association-of-designers-in-india-is-calling/